Annual Conference 2022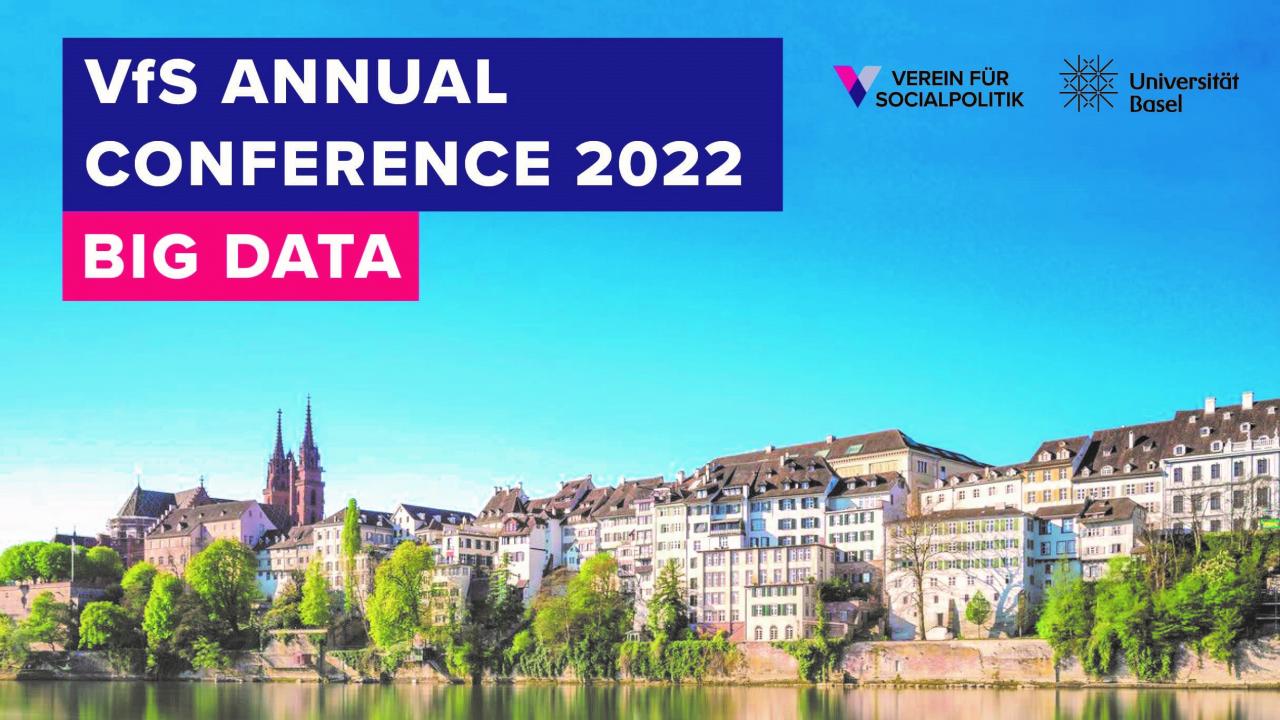 Universität Basel
Petersplatz 1
Kollegienhaus
4051 Basel
Switzerland
Core Conference Organisation: Joachim Winter (University of Munich (LMU)
Open Meeting Organisation: Thomas Siedler (University of Potsdam)
Local Organisation: Stefan Felder (University of Basel)
Picture: (c) Basel Tourismus
Registration for the Annual Conference 2022 is open since 1 May 2022.
Prices and cancellation periods
The participation fee includes participation in the workshops, lectures, lunch receptions and the evening reception at the Stadtcasino Basel hosted by the SNB (Tuesday, 13 September).
VfS member: € 189.00
VfS member (reduced): 113,00 €
External participant: 375,00 €
Student (Bachelor/ Master): 40,00 € (Please send your student certificate to office@socialpolitik.org before registering. You will then receive a voucher code).
Participation in the evening reception at the Tinguely Museum on Monday, 12 Sept: 30,00 €
Cancellation deadlines:
Cancellation until 17 July 2022: free of charge (plus 20,00 € handling fee).
Cancellation from 18 July to 20 August 2022: 50 % refund
Cancellation from 21 August 2022: no refund
Thanks to our sponsors and supporters:
We sincerely thank our sponsors and corporate members for their financial support of the conference.
Open Meeting: Programme
Thank you to all the paper submitters and presenters who have signed up to participate in the conference. The programme committee is currently putting together the programme for the Open Meeting. We ask for a little patience, the submitters of papers will be informed as soon as the conference programme is finalised.
Information on the Conference