Award-winner
Carl Menger Award Winner 2018: Silvana Tenreyro (London School of Economics and Political Science)
Silvana Tenreyro gehört zu den bekanntesten und einflussreichsten in Europa lehrenden Makroökonominnen. In ihrer Forschung verbindet sie die Gebiete "Internationale Ökonomie" und "Monetäre Makroökonomie". Ihre Arbeiten zur Theorie und Empirie optimaler Währungsräume sowie ihre ökonometrischen Arbeiten werden weit rezipiert.
Der Carl-Menger-Preis wurde am Montag, den 03.09.2018, im Rahmen des Empfangs der Deutschen Bundesbank bei der Jahrestagung in Freiburg i. Br. verliehen.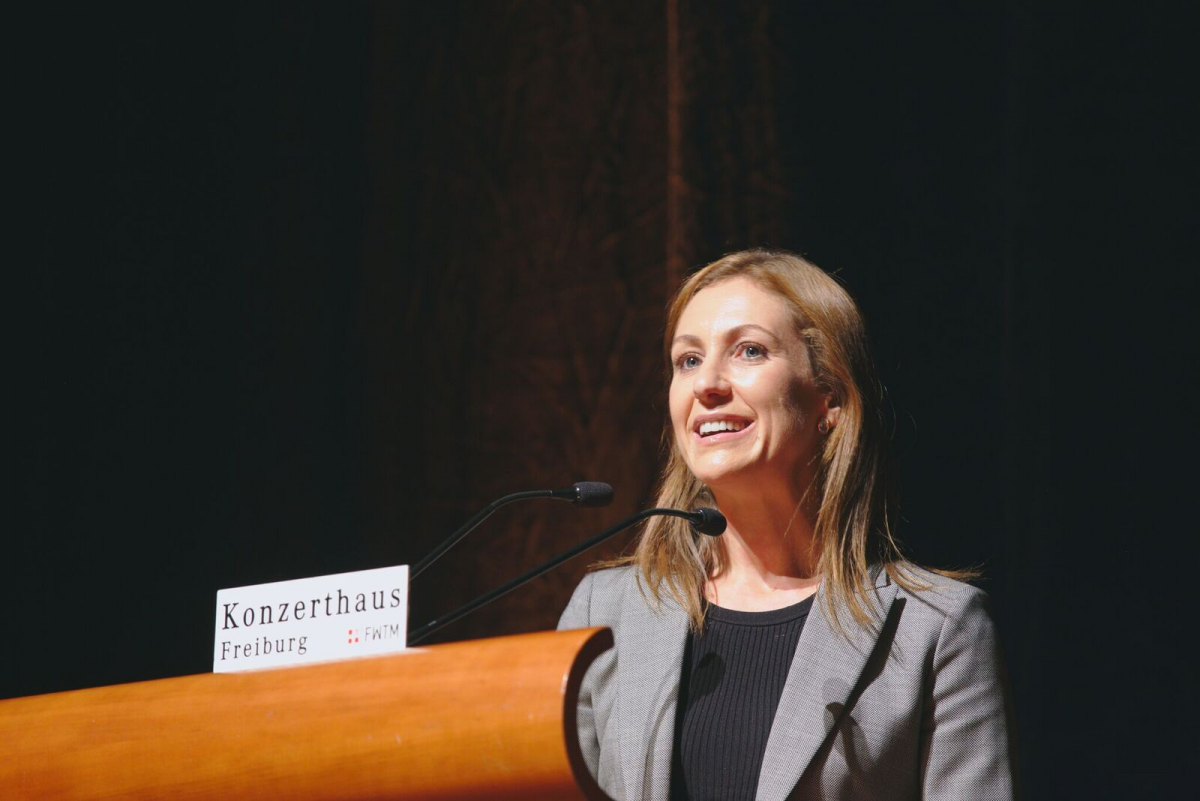 Foto: Niklas Gaus / Eucken Institut
Carl Menger Award Winner 2016: Klaus Adam (University of Mannheim)
Klaus Adam hat mit seinen innovativen wissenschaftlichen Arbeiten zu einem besseren Verständnis von Vermögenspreisbewertungen, der Geldpolitik sowie dem Zusammenwirken von Geld- und Fiskalpolitik beigetragen. Darüber hinaus hat er sich aktiv an der wirtschaftspolitischen Diskussion beteiligt und Beiträge zu aktuellen geldpolitischen Fragen geliefert.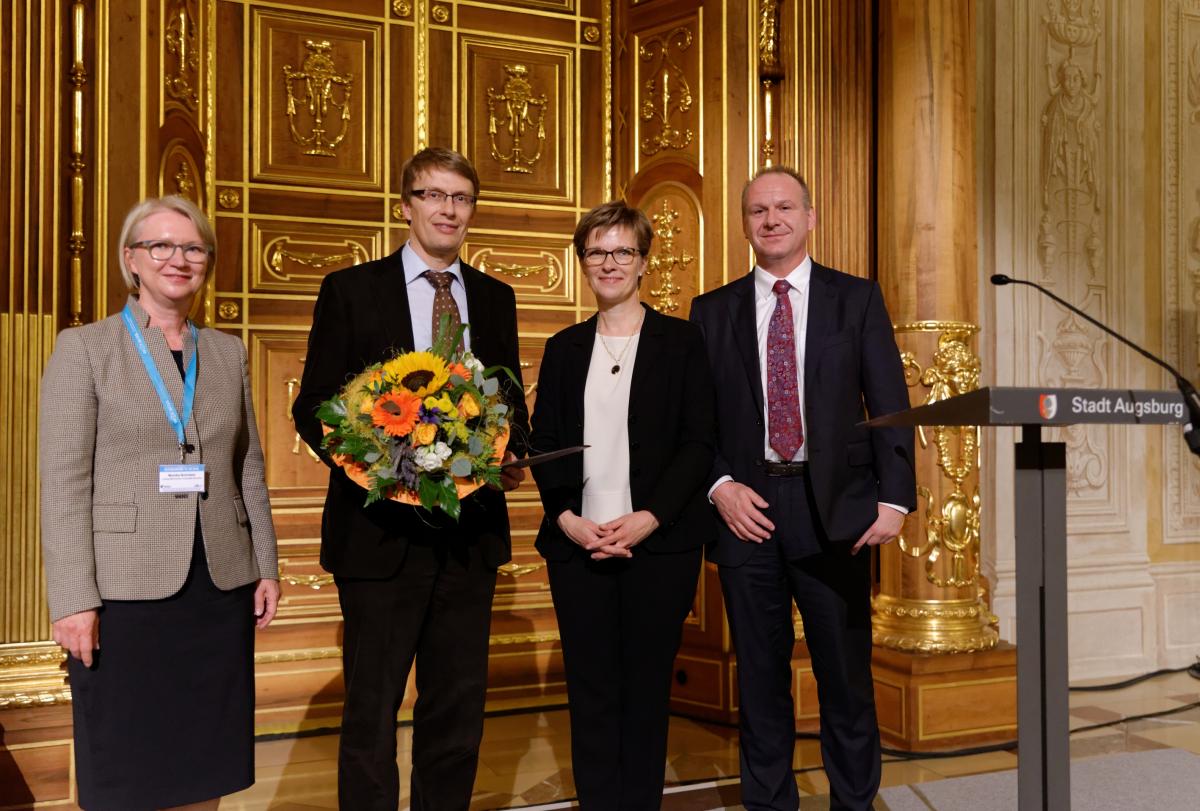 Carl Menger Award Winner 2014: Hélène Rey (London School of Economics)
Hélène Rey has contributed numerous articles to answer the great questions of the international monetary theory and policy, which have become particulary acute with the global financial crisis. Her empirical and theoretical works have enriched the scientific discourse and at the same time found their way into the practical work of central banks.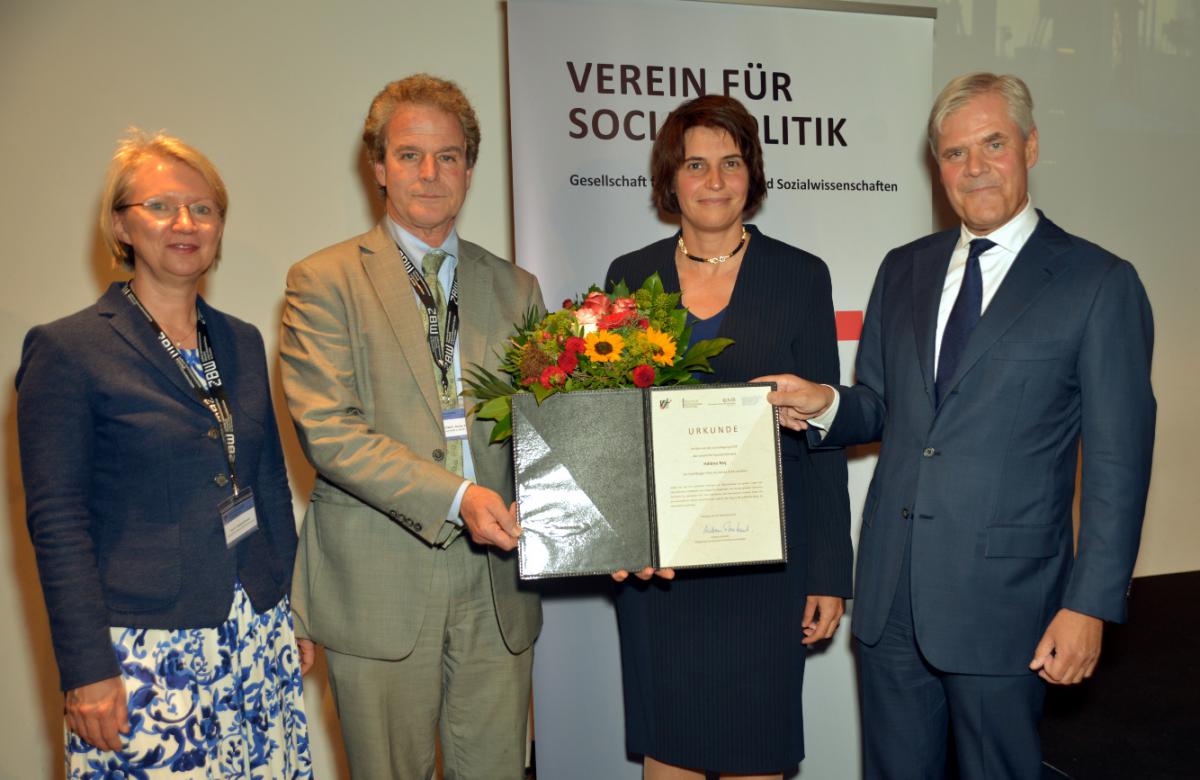 Award ceremony 2014 in Hamburg
f.l.t.r.: Monika Schnitzer, Michael C. Burda, Hélène Rey, Andreas Dombret